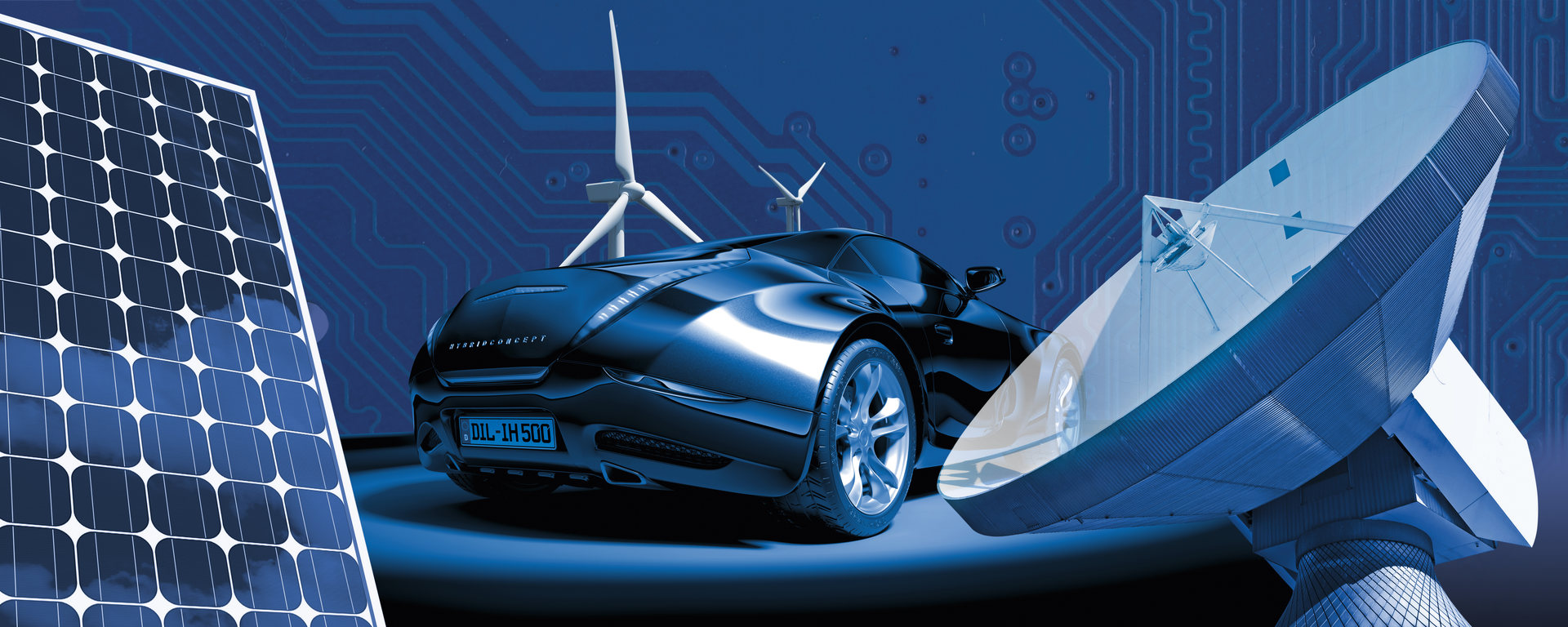 Unique Value-Added Chain

In the process, the different areas interact in a perhaps globally unique manner in order to realize the greatest possible depth of production in our value creation processes.
By concentrating all production steps in one location, from the melt to the rolling mill, the wire drawing facility, the complete building element and measurement module production to the final inspection, a flexible and completely independent production becomes possible.
In this way we always ensure the highest quality, since development, production, quality management and quality assurance are completely in our control.
Precision Measurement

Isabellenhütte is a global leader in the determination of "correct" values in the field of precision measurement technology, with its ISAscale® precision measurement systems. We set global standards in current, voltage and temperature measurement technology with our expansive expertise. We offer our customers precision measurement systems with exceptional performance data under the brand name ISAscale®.
The highest degree of precision, to which we have committed ourselves here, is uniquely combined with convenient operation and a high level of variability. Our advanced developed shunt technology (ISA-PLAN® and ISA-WELD®) is also used in the field of precision measurement technology in order to achieve our customary high product quality.
We are able to precisely determine current with the help of shunts, a precision resistor and the simple formula I=U/R. In addition to applications in passenger cars and trucks, our ISAscale® systems are also used in new electrical drive technology, industrial drive technology, railway and ship technology as well as in power supply and regenerative generation systems. Our measurement technology uses the latest technologies, processes and components to provide our customers with specific solutions.
Precision and Power Resistors

Whether precision or power resistors, as one of the world's leading suppliers we produce high-quality, low-resistance resistors for a wide range of applications. The advanced technology of our current sensors allows for the best-possible measurement results in a small design.
In the field of precision resistors, we produce only the highest quality thanks to our extensive expertise. Some of our series is qualified for use in space. Our product range spans from standard components to high-load power resistors. The characteristics of our precision and power resistors are influenced by the resistance material used as well as by the design and technology.
Since we have high requirements for the different properties of our products, such as a low temperature coefficient, high long-term stability and low internal thermal resistance, two fundamentally different production technologies for the manufacture of shunts were developed: ISA-PLAN® and ISA-WELD®.
Precision Alloys

The precision alloys of Isabellenhütte are among the highest quality alloys on the market. They unfurl their exceptional performance in many areas of electronics and electrical engineering and are used almost everywhere. Our precision alloys are used in almost all industries. However, the following industries are leaders in this field:
Automotive and aerospace industries
Control, measurement and regulation technology
Process and railway technology
Petrochemistry
Analytics

Typical applications of our products are, for example:
Compensating leads
Resistance thermometers
Resistors
Seat heaters
Signal lines
Circuit breakers
Strain gauges
and much more
When producing our precision alloys, our customers' individual requirements are taken into consideration, in addition to complying with the strictest tolerances and considering all national and international standards. This results in an exceptionally high level of quality.