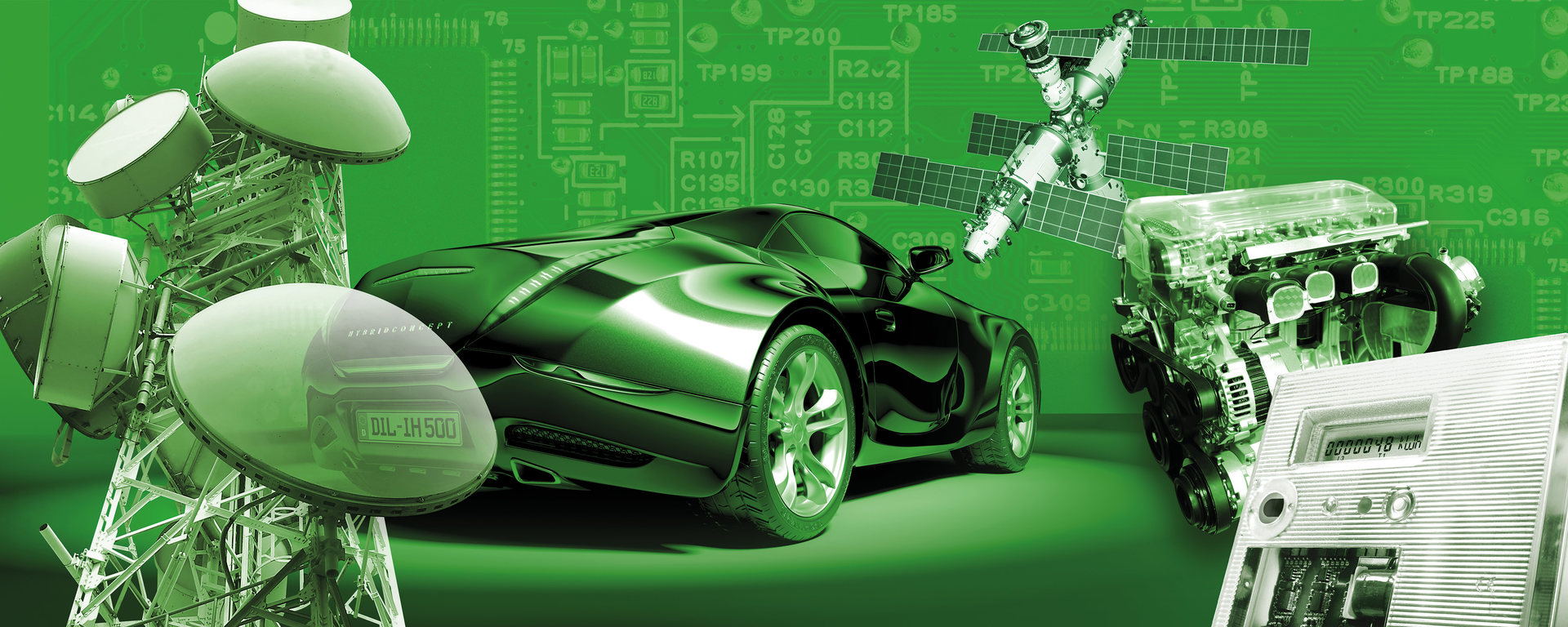 PRECISION
AND POWER RESISTORS
We are one of the world's leading suppliers of high-quality precision and power resistors. We produce these low-resistance resistors for a variety of applications. We are your ideal partner when it comes to achieving the best possible measurement results in the smallest spaces.
Our innovative shunt technology affords you the best possible measurement results. With our decades of experience and our profound expertise, we produce precision resistors for the highest technical requirements. Our series are qualified according to AEC-Q200 specifications. They are RoHs-compliant and in part are qualified for use in space according to ESCC.
Application and customer-specific designs: Isabellenhütte sees itself as a strong partner with customer-specific solutions. In the field of ISA-PLAN® resistors, we provide solutions in the area of resistance values, construction methods and bonding methods.
With ISA-WELD® technology, resistors can be very flexibly adapted to the desired form or application in the punching or bending process. A wide range of customer-specific resistance values can also be produced by using various alloys.
Whether standard modules or highly loadable precision and power resistors, our products meet the highest standards for temperature coefficients (TCR), thermal stress, long-term stability, inductance and capacitance.
Since these properties are influenced both by the resistance material used as well as the design and technology, we have developed two fundamentally different production technologies: ISA-PLAN® and ISA-WELD®.
In Use Everywhere – Application Examples of Power and Precision Resistors in the Automotive Industry
| | |
| --- | --- |
| Automotive | ABS (Antilock-Braking-System) |
| | Traction Control |
| | ACC (Automatic Distance Control) |
| | Electrical Steering |
| | Electric Park Brake |
| | BMS (Battery-Management-System) |
| | Catalyst Regulation |
| | Diesel- and Gasoline Injection |
| | |
Application examples of power and precision resistors in different markets
ISA-PLAN® film technology
Automotive
Power electronics
Drive technology
Medical technology
Aviation and aerospace
ISA-WELD® composite material
Automotive
E-Mobility
Battery charging technology
Drive technology
Electronic energy meters
Energy measurement
ISA-PLAN® technology differs from other ISA-WELD® products with respect to the production process, among other aspects. With ISA-PLAN®, the precision resistor elements are etched from films of our resistor alloys.
Currently seven ISA-PLAN® SMD product series are available in addition to the conventional 2 and 4-wire current measuring resistors, enabling a wide range of possible applications.
More infomation about ISA-PLAN®...
In contrast to the manufacturing process for ISA-PLAN® products, the precision and power resistor for the ISA-WELD® procedure consists of solid electron beam-welded composite material made from two copper strips and one of our resistance alloys.
This composite material can be adapted to virtually any shape or application in a punching and bending process and therefore allows for the highest possible flexibility within your application design.
More information about ISA-WELD®...